A Water Purification System...the Pathway to Healthy, Glowing Skin!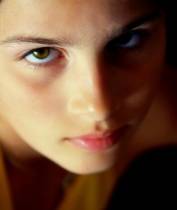 Every woman yearns for fresh, youthful skin and a Water Purification System could be the answer to healthy, more attractive looking skin. Why spend a fortune on Luxury Spas when you can get glowing results by cleansing your skin each day in soft, pure filtered water in the comfort of your own home.
Expert skin specialists claim that US drinking water contains many hazard contaminants including chlorine resistant bacteria such as Giardia and Chryptosporidium, pesticides, herbicides, chlorine, fluoride, and heavy metals to name just a few. These contaminants clog pores and over time cause dull, lifeless looking skin. A water filter can eliminate hundred of contaminants from your water supply leaving your water soft and pure, and your skin healthy and glowing.

Water Purification Recommended by Skin Experts
Water filters are available as shower filters, kitchen filters and whole house water filters.
Water that is purified is recommended by some skin care specialists because it make water molecules smaller, which can penetrate and hydrate the skin more readily than ordinary water molecules.
Many areas of the US have hard water. Hard water is considered to be hazardous for your skin because it contains too many minerals, especially calcium, magnesium and iron. These minerals make it difficult for soap to lather properly and even more difficult to wash off your skin. Just as soap scum is left in the shower recess and the bath tub, soap residue is also left on your skin. This residue will clog your pores, irritate, and even thin your skin. Water filters or water softeners will remove these minerals from your water supply, allowing you to easily remove soap residue from your skin, unclogging your pores, reversing the effects of hard water and leaving you with fresh, youthful looking skin.

Increasing Your Water Intake Will Hydrate Your Skin
Another recommendation for healthier skin is to drink 8-10 glasses of water each day. Drinking more water will help to re-hydrate your skin cells. As we grow older, our skin dries out, becoming wrinkled, dry and flakey. By increasing our water intake, our skin cells will become re-hydrated, relieving us of these uncomfortable skin conditions.
Water Filtration Systems are definitely a healthy addition to your home, easy to install and inexpensive they are a must for healthier, more youthful looking skin.