BelKraft
BelKraft is a factory direct distributor of water filters, air purifiers and the finest quality products to better your health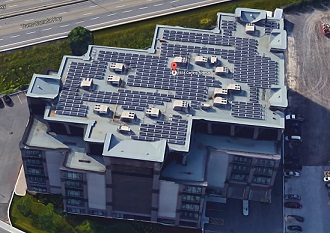 Your health is our business!
BelKraft's mission is to provide you with the tools you need to improve your health and the health of your family by:
purifying your water and air
juicing daily
cooking the healthy, greaseless Vacumatic way
providing the highest quality products at the lowest possible price
As a factory direct distributor with no retail overhead or advertising costs, belkraft.com has products you need at the price you can afford.
BelKraft began serving Ottawa and the Eastern Ontario region of Canada in 1974. Today, you can find BelKraft throughout North America and overseas. BelKraft is proud to present products like water filters, air filters, Vacumatic waterless cookware and cutlery, fine china, crystal, flatware and an array of home-health related products.
BelKraft water filters use the four stage ceramic made by Doulton.
Protect your family and your health by using quality BelKraft health and wellness products.

BelKraft
1554 Carling Ave. Suite 50
Ottawa Ontario K1Z-7M4
(613) 523-7800 (local calls)
1-877-523-7800 (toll free - outside Ottawa)
or e-mail now at info@belkraft.com


Learn everything you ever wanted to know about water through hundreds of informative articles on water, including water and health and drinking water contamination.
Please send us anything you have discovered about natural healing. We will be happy to post it on our site.
Click HERE to register for our monthly news letter on health and wellness and great free recipes on nutritional cooking.
Click HERE to view our full catalogue on water filters, cookware, air purifiers and kitchen knives.
En Franšais