Tableware
Sterless Tableware from BelKraft...
The BelKraft Designer Collection of Tableware
BelKraft Tableware
Highest quality

Hand crafted in Germany

Beautiful sterling finish

Never stain, rusts or tarnishes

Intricate designs and details

Half price replacement warranty

Special blend of metals to give the look of sterling and the strength of stainless steel
Grandure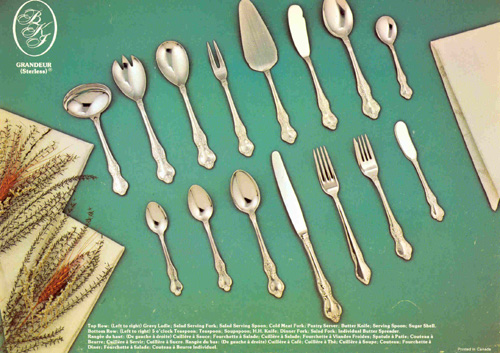 Marie Antoinette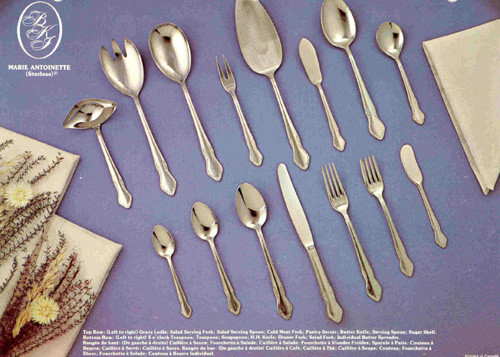 Tradition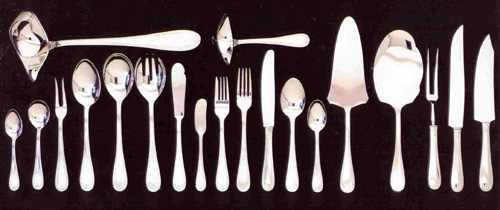 Rosette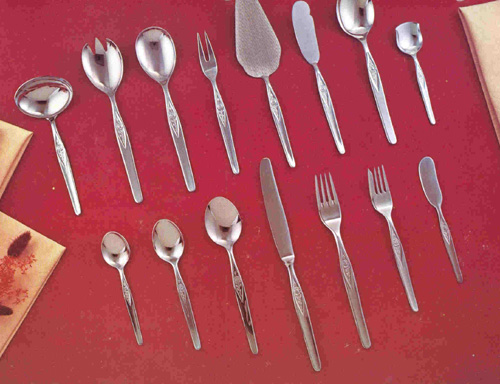 Inspiration
These are the most popular BelKraft patterns still available.
To add to your collection go to the Contact page, e-mail us or call 1-877-523-7800
We Accept




CHINA, CRYSTAL AND STERLESS BUY BACK PROGRAM
You can turn your old BelKraft products in for cash or trade for a product more suitable to your current lifestyle.
You could also exchange your pattern for one of our new current patterns. (A minimum purchase would be required)
For information on how to do this call:
Ron at (613) 523-7800 (local calls)
1-877-523-7800 (toll free - if not in Ottawa) or e-mail now.