Gatineau needs to step up river cleanup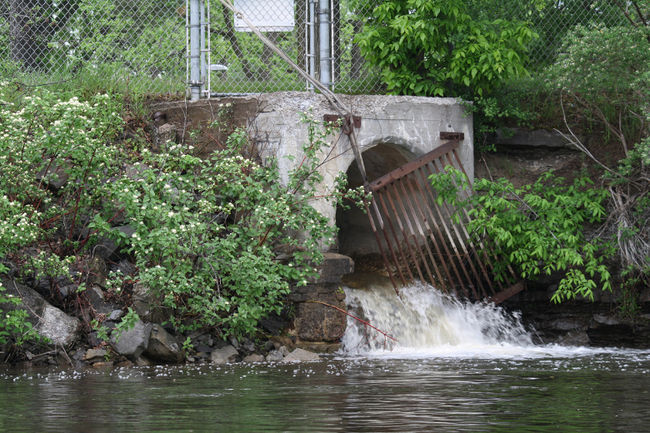 The answer to the sewer problem in the Ottawa river is a tale of two cities. And one of those cities isn't pulling its weight. That must change.
We often hear about the tremendous volume of water mixed with sewage that overflows into the river because of the sewers on the south side of the banks. In 2009 and 20120, we dumped a combined 1,524 million litres.
Bad, right? Sure. So how does that compare to Gatineau? We can't tell you. And neither can they. They just haven't invested in the technology to monitor it. They have a pilot project to monitor overflows at a few sewers, but it pales in comparison to our efforts.
Sure, Ottawa hasn't always been the best either. But the Ottawa River Action Plan has delivered $260 million to stem the problem. We're working with other levels of government to improve the situation. But if we have no idea what's happening on the other side of the river, our efforts are cold comfort for anyone looking for a clean river, or contemplating going for a dip. It's not like the overflows from both sides don't mix together!
Ottawa and Gatineau are tied at the hip. Our entrepreneurs and business people hire Quebec residents. Many government jobs — whether federal or municipal — are given to people who live across the bridge. Ottawans routinely hire Gatineau tradespersons. We shop at their stores. Ontario licence plates are abound in the Lac-Leamy casino, while you'll be hard pressed to find many "Je me souviens" parked at the Rideau Carleton Raceway. So much of our economy and daily life is intertwined. Federally we share a designation as the National Capital Region. So you'd think we'd share responsibilities for our waterways.
As you'll learn in the second part of our feature in tomorrow's Sun, some experts believe there is no way to completely eliminate sewer overflows. It's the nature of the beast when it comes to the type of infrastructure we're dealing with.
The River Action Plan is expected to reduce the number of overflow incidents from the hundreds we've seen in recent years to single digit annual occurrences.
The City of Ottawa and its taxpayers have a serious plan and are going the distance. Is it too much to ask our friends in Gatineau to follow suit? We think not.
Environment committee chairwoman Maria McRae has called for Gatineau to step up and get on board. We second that!