ORIGINAL VACUMATIC COOKWARE HANDLES
We apologies for not have quality images of the handles.
Below are pictures showing the Luxury Line handles on the original Vacumatic cookware.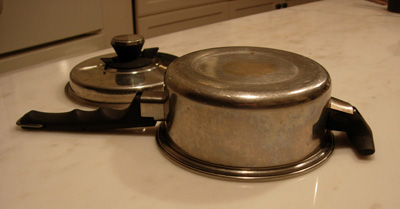 Please note that the T shaped vent knob is no longer available and will be substituted with a round or hexagon shaped one as in the picture below.