BelKraft Slimline Water Purifier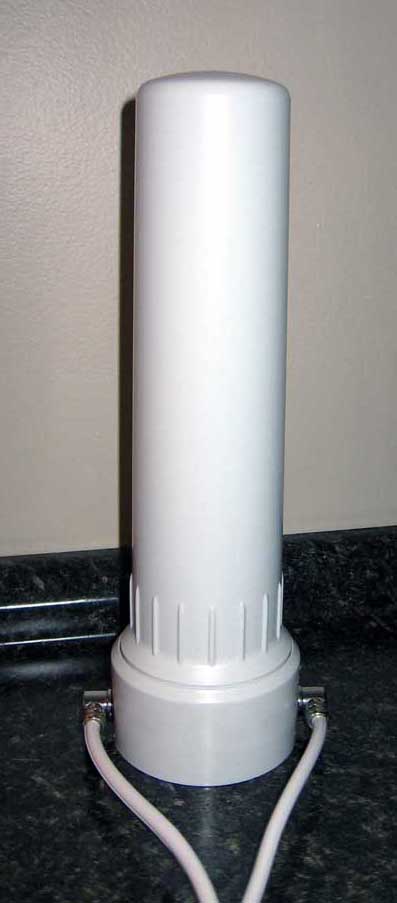 We can modify the BelKraft Water Purifier with a dual Diverter Valve. This filter can be placed anywhere on your counter. No need to place it on the side of the sink.
Dual Diverter Valve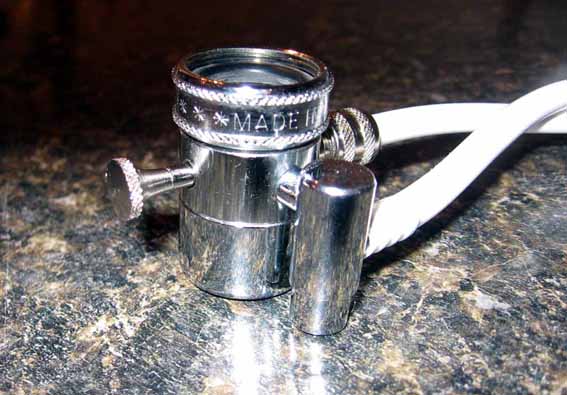 This is a Stainless Steel dual hose diverter valve made in USA
The same unit can be installed under the counter
When you install a purifier under the sink there are many ways to connect to the cold water line.
Standard T-splitter

Other style connectors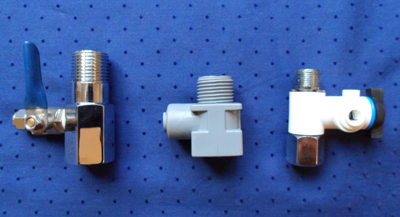 Saddle Valve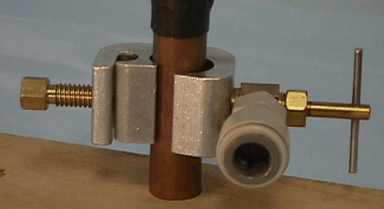 For an under counter installation where there is no way to put on a splitter because a copper pipe goes directly to your faucet, you will need a 'Self Piercing Saddlevalve. This is the best quality saddle valve on the market. Simple to install, reliable and attaches to different sizes of pipes.
For more details about our water purifiers call us toll free at 1-877-523-7800
or write to info@belkraft.com