Under Counter Water Purifiers
BelKraft 2000 UNDERCOUNTER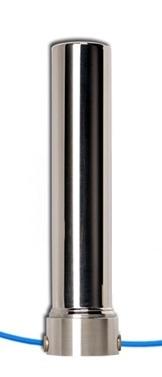 It's easy to install with simple instructions. Certified by the National Sanitation Foundation, the BelKraft 2000 enhances the quality of your home's drinking water. The easy to replace silver impregnated solid carbon 4 stage ceramic filter removes particles as small as 0.3 microns plus eliminates the lead in the water you and your family use on a daily basis. The surgical steel housing has a lifetime warranty.
This is a complete system designed for Do It Yourself (DIY) under counter installation.
The BelKraft 2000 is an in-line water filter pressure system manufactured from Surgical Steel. A washable Full Spectrum Doulton ceramic is used.
The cartridge lasts about one year.
This system's performance may also be expanded at any time by simply "plugging" in additional housings.
Click HERE to read why the BelKraft 2000 is the best water purifier in the world
To order call us toll free at 1-877-523-7800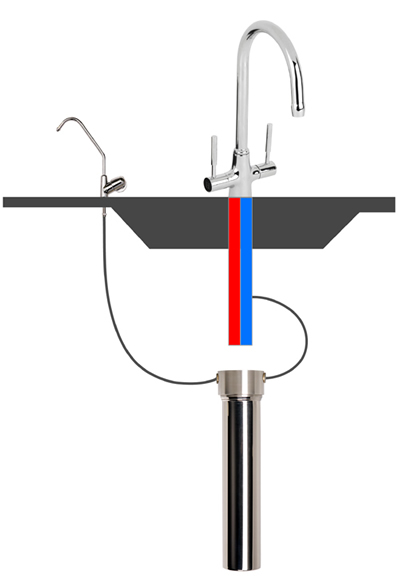 ---
BelKraft 2015 UNDERCOUNTER
By far the best stainless steel water filter on the market anywhere!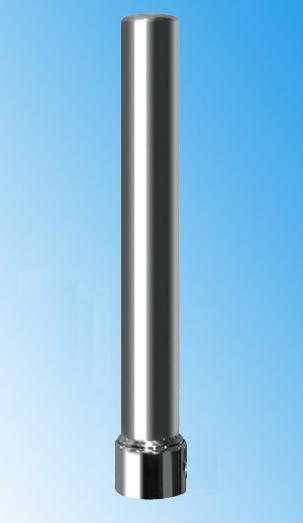 The most powerful multi-stage 15" ceramic water purifier on the market.
Quality surgical steel housing.
Can go above or under the counter.
Holds a four stage 15" washable ceramic cartridge.
The cartridge lasts about two years.
Purifies to 0.3 microns.
High capacity washable cartridge lasts up to two years.
Allows the free flow of calcium and natural minerals.
50 year warranty.
---
BelKraft 2020 UNDERCOUNTER (Professional)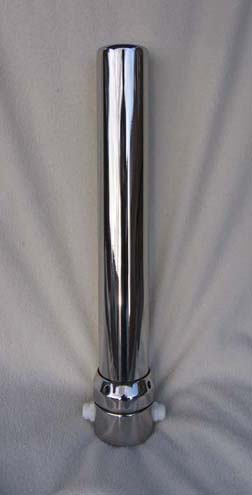 An ideal system for restaurants and areas for larger capacities.
Houses the largest 20" 4 stage ceramic on the market.
Quality surgical stainless steel housing.
Can go above or under the counter.
Holds a four stage washable ceramic filter.
The cartridge lasts over two years.
Purifies to 0.3 microns.
High capacity washable cartridge lasts up to two years.
Allows the free flow of calcium and natural minerals.
Full 50 year warranty.
---
BelKraft Universal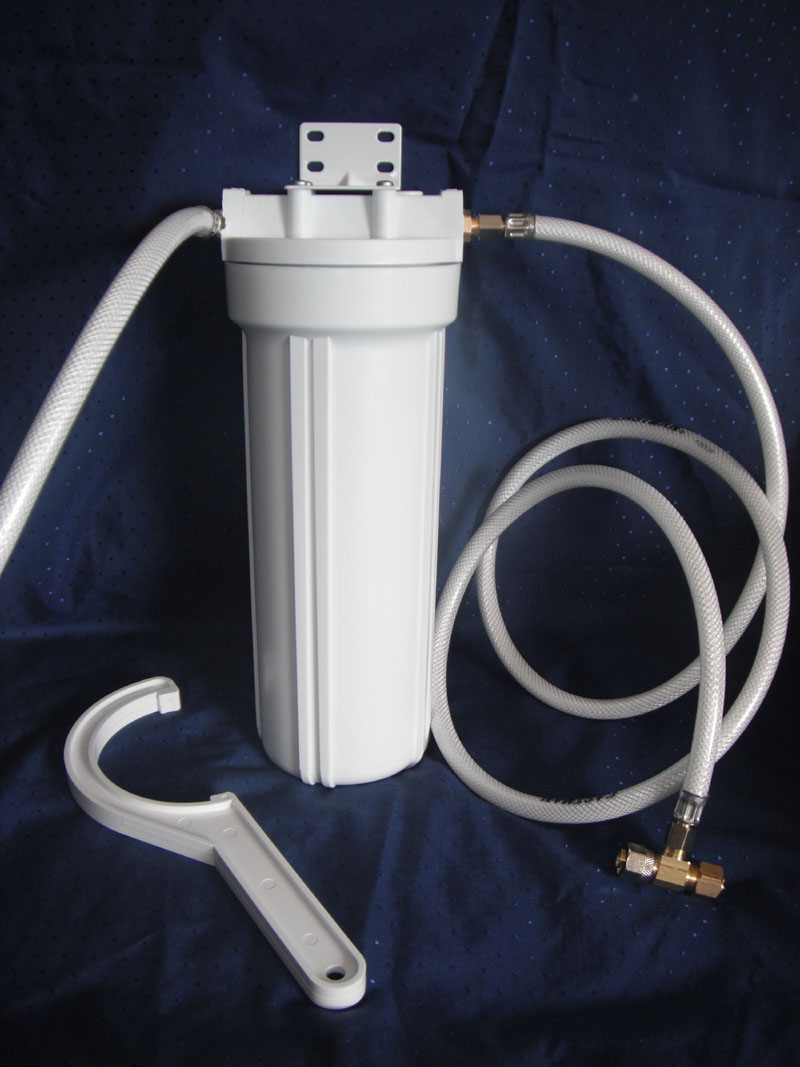 Enjoy the convenience of clean, clear, fresh water with a minimum investment. A high quality 4 stage filter cartridge, specifically designed for chlorine, color, bad taste and odors PROVIDES 1000 GALLONS of pure water. Available also as a countertop model.
This unit houses a custom designed cartridge which is by far the best on the market.
First a washable sub-micron Porcelain Ceramic pre-filter prevents clogging of the cartridge and thereby extends its effective life.The ceramic pre filter also acts as an automatic shut off valve by slowing water flow to indicate that the ceramic needs cleaning without risking contamination of the cartridge or drinking water.
Free silver ions (Ag+) have a toxic effect on micro-organisms even in relatively low concentrations. They have a highly fungicidal, bactericidal and algaecidel effect, therefore removing all harmful bacteria, parasites and viruses including Gardia Lambia Cysts, Cryptosporidium, E Coli, Fecal Coliforms, Hepatitus B and Salmonella.
Stage three removes all heavy metals including lead, mercury, aluminum, iron, copper, zinc, magnesium and silver.
Stage four is a solid carbon block, which is so compressed that it is the equivalent of over 300,000 square yards of filtering media.
The cartridge lasts about 18 months.
The reinforced polypropylene material used in the housings is NSF and FDA compliant.
Available in surgical stainless steel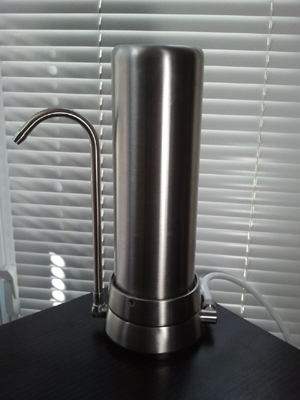 Choose between polished or brushed steel.
Click HERE for more details
---
Renting? Don't want to drill for faucet?
If you want a purifier under your sink but do not wish to drill a hole in your nice granite counter for the faucet, then we recommend the 'Direct Line Universal'
Simply hook up the purifier to the cold water line. Cold water is purified but the hot water is not.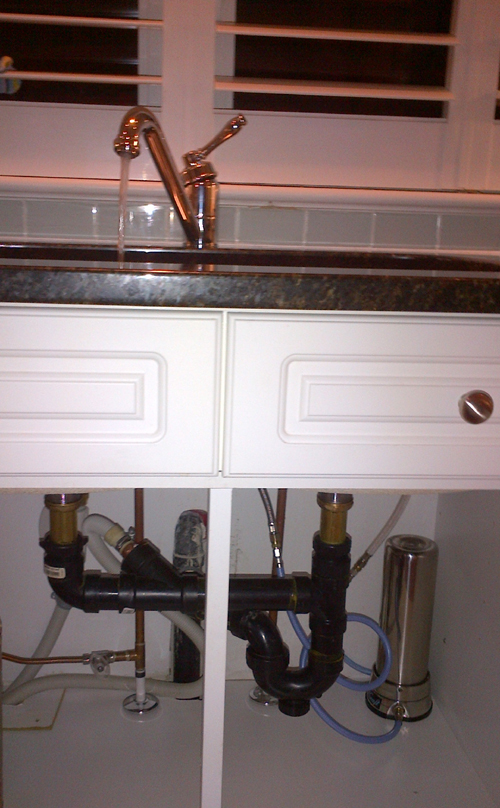 A simple 5 minute installation.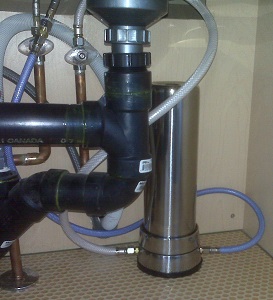 The cold water is purified but the hot water is not.
Please not that the flow from the cold line will be less than half the normal speed, but then you really only use the cold for consumption. Washing veggies, coffee and tea, cooking, plants and pets and even drinking.
---
BelKraft Slimline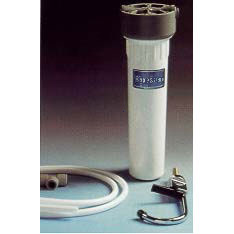 Tall, elegant and easy to maintain. Houses a four stage ceramic cartridge.
It's sold as a lifetime appliance--something you can depend on to provide safe and delicious water as long as you keep it serviced.
Installation is quick and easy.
Same cartridge as with the BelKraft 2000 but with a quality food grade polypropylene housing.
The cartridge lasts about one year.
Compare this with other leading water filters on the market.
---
BelKraft 45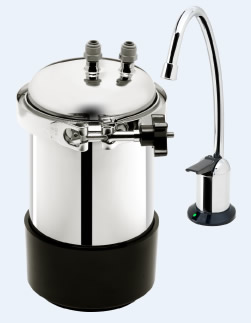 Designed to Substantially Reduce a Wide Range of the Most Common Tap Water Contaminants.
BIG BLOCK FILTRATION
Compare the size of the BelKraft 45 to those found in most competitive brands, and it's easy to understand why more families are making the switch to a BelKraft Water System! Just one BelKraft 45 cartridge provides up to 1000 gallons of freshly filtered water! That's enough clean water to last most families for 12 months! Fewer cartridge changes throughout the year, also means less hassle, greater savings, convenience, and value! And one more thing...less landfill too!
DESIGNER SERIES FAUCETS
Single-temperature designer drinking water faucets are now available in four finishes to match your kitchen decor! Choose from Bright Chrome, Brushed Nickel, Polished Brass or Oil Rubbed Bronze. • Lead-Free, forged brass construction Ceramic disc valve for longer life Aerator tip provides a smooth stream of filtered water
Available in Brushed or Polished Nickel Brass, Bright Oil-Rubbed Chrome or Bronze
FILTER LIFE INDICATOR
So smart, the system lets you know when it's working best (Green), when it's time to order a replacement cartridge (Yellow), and finally when it's time to change the cartridge (Red)!
THE BEAUTY & DURABILITY OF STAINLESS
Polished stainless is beautiful and structurally stronger than plastic!
NSF - INDEPENDENTLY TESTED & CERTIFIED
With the BelKraft 45, you can rest assured that a leading third party testing and validation authority has verified the performance claims and the structural integrity of the system.
GREENER
BelKraft water systems are simply greener than other competitive brands. The secret is there's only one cartridge to change annually.*
Compact design requires minimal space.
---
Long neck faucet for under counter system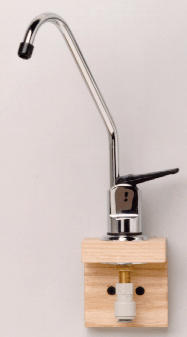 Easy to install chrome faucet for all the under counter models.
Go HERE to see the Under Counter Faucet Kit.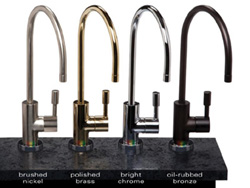 ---
Specialty Purifiers
If you have a need for a specific chemical removal, we can design a purifier for your needs.
Fluoride Removal (read why this needs to be removed)
These units can be stainless steel or Polypropylene. Can also be installed under the counter or above.
Dual Systems